The Impact of Emotional Intelligence on The Future Special Needs Educators
19th March 2020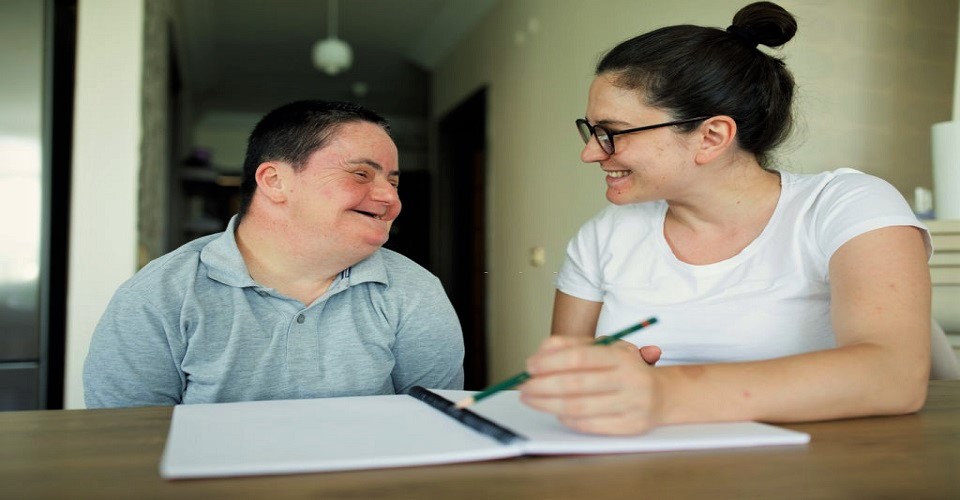 For most people, emotional intelligence is more important than one's intelligence (IQ) in attaining success in their lives and careers. As individuals, the success of the educators and the success of the profession today depend on the ability to read other people's signals and react appropriately to them. This is something which the special needs educators need to understand and inculcate before they start their career in the sphere of education. Emotional intelligence is the level of one's ability to understand other people, what motivates them and how to work cooperatively with them, which is absolutely crucial for the future special need's educators.
In the following lines, we will have a look at the various types of emotional intelligence and their various nuances.
1. Self-awareness
The ability to recognize an emotion as it "happens" is the key to understand the emotional intelligence. Developing self-awareness requires tuning in to the true feelings, which is crucial for the future special needs educators. If the emotions of the students with special needs or ADHD are evaluated, it becomes easier to manage them for the special needs educators. The major elements of self-awareness are:
Emotional awareness- The ability to recognize own emotions and their effects for the future educators, which they can utilise to make their teaching sessions more impactful for the students with special needs.

Self-confidence- Sureness about the self-worth and capabilities of the future educators can help them in gaining huge self confidence, which is essential for any individual who is looking to make a career in the sphere of special education.
2. Self-regulation
Individuals often have little control over when they experience emotions, especially for the educators who are handling children with special needs. He/she can, however, have some say in how long an emotion will last by using a number of techniques to alleviate negative emotions such as anger, anxiety or depression. A few of these techniques include recasting a situation in a more positive light and bringing in a sense of self regulations.
Self-regulation involves the following techniques.
Self-control- Managing disruptive impulses, which can help the future educators in the long run when they start teaching.
Trustworthiness- Maintaining standards of honesty and integrity and help the students to do the same.
Conscientiousness- Taking responsibility for both their own performances as well as the performances of their students.
Adaptability- Handling change with flexibility and implementing it in order to make the overall teaching-learning procedure more impactful.
Innovation- Being open to new ideas, which can help the future educators adapt to changes and become flexible in order to help the students, especially the young learners.
3. Motivation
An educator, especially one who is involved in the education of the students with special needs or ADHD, for any kind of motivation requires clear goals and a positive attitude. Although he/she may have a predisposition to either a positive or a negative attitude, he/she can with effort and practice learn to think more positively. If an individual catches negative thoughts as they occur, one can reframe them in more positive terms — which will help him/her to achieve the goals.
Motivation is made up of the following traits.
Achievement drive- A constant striving to improve or to meet a standard of excellence, which can be hugely important for the future special need's educators.
Commitment- Aligning with the goals of the group or organization to help the future special needs educators get a defined understanding of the traits of motivation.
Initiative- Readying yourself to act on opportunities equips the learners of online courses for ADHD to take on the challenges in a better manner for a better delivery of the course content to their students in the future.
Optimism- It is a dire necessity for any person willing to make a future in the sphere of special education to keep optimistic in order to pursue goals persistently despite obstacles and setbacks.
4. Empathy
The ability to recognize how people feel is important to success in one's life and career, especially someone who is looking to make a career in the sphere of special education. The more skilful he/she is at discerning the feelings behind others' signals, the better one can control the signals he/she sends them.
An empathetic person excels at-
Service orientation- Anticipating, recognizing and meeting the needs of the students.
Developing others- Sensing what others need to progress and bolstering their abilities.
Leveraging diversity- Cultivating opportunities through diverse people.
Political awareness- Reading a group's emotional currents and power relationships.
Understanding others- Discerning the feelings behind the needs and wants of others.
5. Social skills
The development of good interpersonal skills is tantamount to success in the life and career of any future educator, especially someone who is currently pursuing the online courses for ADHD. In today's always-connected world, everyone has immediate access to technical knowledge. Thus, people skills are even more important now because a future educator must possess a high emotional intelligence to better understand, empathize and negotiate with others in a global economy.
Among the most useful skills are:
Influence- Wielding effective persuasion tactics.
Communication- Sending clear messages.
Leadership- Inspiring and guiding groups and people.
Change catalyst- Initiating or managing change.
Conflict management- Understanding, negotiating and resolving disagreements.
Building bonds- Nurturing instrumental relationships.
Collaboration and cooperation - Working with others toward shared goals.
Team capabilities- Creating group synergy in pursuing collective goals.
The persuasion of a career as an educator is never easy for anyone, especially for someone who is willing to make a career in the sphere of special education. The aforementioned techniques of understanding and inculcating the nuances of emotional intelligence can be of paramount importance for the future educators, who are currently pursuing the online services for ADHD and are expected to make a career in the sphere of special education in the near future.