Grow Your Career In Special Education As An Efficient Special Education Professional
21st September 2022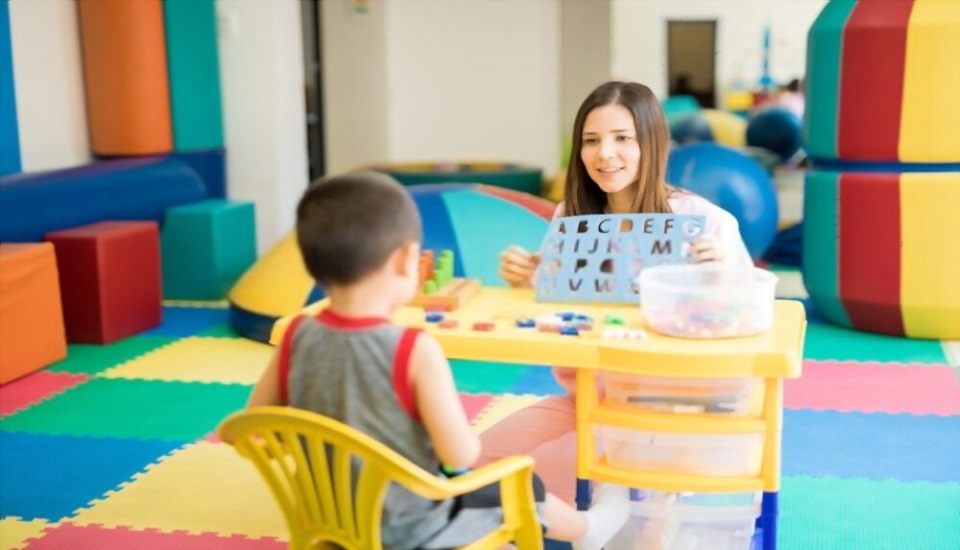 According to a report by UNICEF (November 2021), around 240 million children across the globe with special needs are there. The report includes global data from 42different countries and covers more than 60 indicators of child well-being – from nutrition and health, to access to water and sanitation, protection from violence and exploitation, and education.
The below is collected from data.unicef.org
Compared with ordinary kids, children with special needs are:

24 % less likely to receive early stimulation and responsive care;
42 % less likely to have foundational reading and numeracy skills;
25 % more likely to be wasted and 34 percent more likely to be stunted;
53 % more likely to have symptoms of acute respiratory infection;
49 % more likely to have never attended school;
47 % more likely to be out of primary school, 33 % more likely to be out of lower-secondary school, and 27 % more likely to be out of upper secondary school;
51 % more likely to feel unhappy;
41% more likely to feel discriminated against various racial issues;
32 % more likely to experience severe corporal punishment.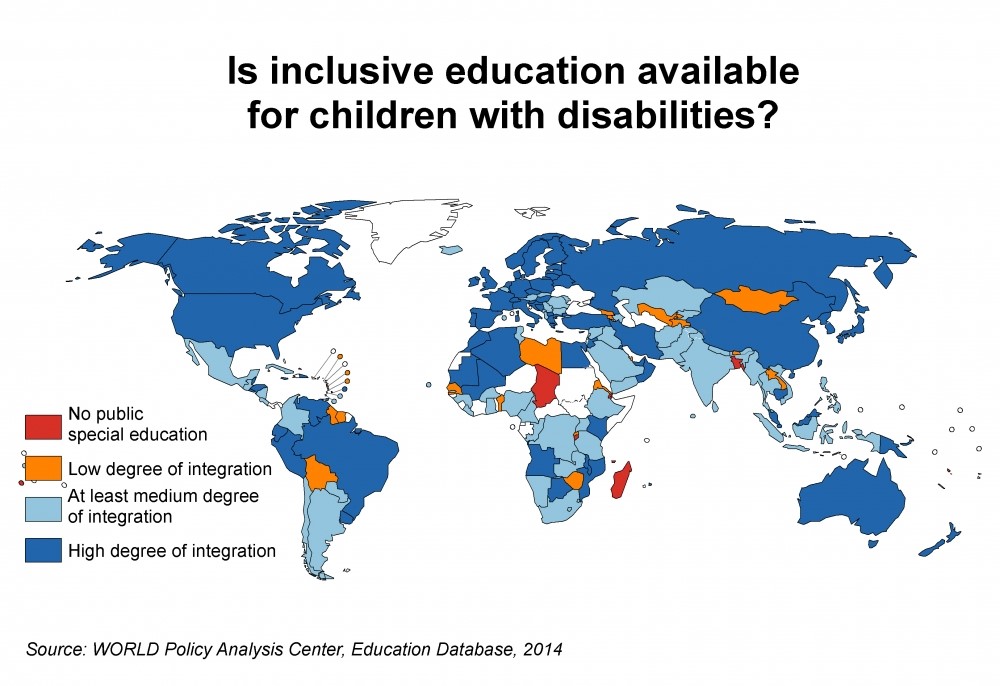 Credit: ph.ucla.edu
Online special education courses are therefore promoting awareness for careers in special education. These CACHE-endorsed online courses are internationally accredited so that special educators can serve specially abled children globally. Special education professionals must have quite a handful of specific qualities to build careers working with special needs individuals. SEN courses online help and guide professionals and SEN aspirants to be successful special needs teachers so that they can cater to the needs of students with special needs.
Skills needed to be a special education teacher:

Organized
Highly Creative
Good with intuition
Calm and composed
Elaborative and specific
Patient
High adaptive power
No space for being shot-tempered
Good sense of humor
Passionate for special kids
Therefore, one who wants to become a special education teacher and dreams of working with people having special needs must have both knowledge and skills in this domain. There are many kids who have problems like learning difficulties, learning disabilities, ADHD, anxiety issues, and so on. A major proportion of these children are found abundant in kindergarten, creche, preschools, primary schools, etc.

Career for special education teachers:

Many people begin their careers as special ed teachers by working as teaching assistants or paraprofessionals in various schools. They even teach in some inclusive classrooms. Some educational institutions prefer candidates with a master's degree who pass an exam and a clean background check to get jobs in their institutions.

People who have a graduation degree often pursue careers with special education courses to become special education teachers. High schools often set the bar for the eligibility criteria of teachers and more than one qualification is required. Requirements often include a bachelor's degree from an authorized academic institution, a student teaching internship, passing a background check, and standard licensing exams.

There are certain specific programs related to special needs teaching career known as Associate programs. These programs usually require 60 credits and two years of full-time study. To pursue an associate program learners often study topics like early childhood behavior management, linguistically and culturally diverse learners, and introduction to curriculum design, besides regular generation education.

With an associate degree you can get a prestigious jobs in many preschools but most of the high schools require K-12 teachers to hold a bachelor's. Many public colleges and universities hold articulation agreements with community colleges in their state, making it easier for students to transfer credits from an associate program into a bachelor's program.

Special education paraprofessionals support teachers inside and outside the inclusive classroom as well as special education classrooms. They generally keep a track of student transportation services, assist in grading assignments, or respond to behavioral issues. Paraprofessionals often assist with basic care duties for students with physical challenges. These jobs generally require a postsecondary certificate or associate degree.
What is the scope of a special education teaching career with a master's degree?

Earning a master's degree in special education boosts career advancement undoubtedly with a good salary hike This advanced degree opens a window of opportunities to special educators and they can pursue more specialized and senior roles, such as instructional coordinator, academic counselor, or school principal.

Master's programs in special education may cover numerios exquisite topics like targeted instructional strategies for youth with special needs, incorporating exceptional learners into general education classrooms, and the behavioral principles of special education assessment.

Students in master's programs may also take a series of classes in research design and analysis, preparing them to incorporate research into their practice or continue their education at the doctoral level.
Below is the list where you can word as special education professional:

Industries
Elementary and secondary schools
High schools
Childcare and education department
As social works
Government sectors excluding hospitals
Residential and developmental disability centers
Therefore, if you want to follow your passion of being a special educator and associate with children with special needs, you have to keep all these above mentioned points in mind. CACHE endorsed online special education courses provide a detailed information of how you can pursue a career in this domain.
If you want to become an expert special education professional, talk to our experts at this toll-free number 1800-212-6400 or reach out to us at +916292137532. Our expert advisor will share all the important aspects of online special education courses and teaching specially-abled kids abroad or even online, including the hiring process, salaries, visas, class options, job placement assistance and more.
Written By : Park Jin Ae