Everything To Know About Special Education Assessment: A Comprehensive Guide For Schools
18th May 2023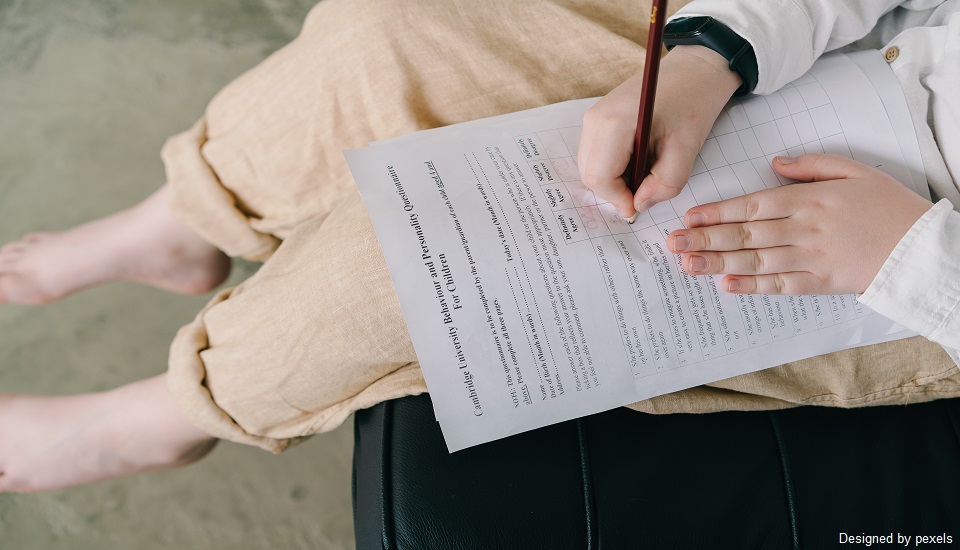 Every child is special and unique in their own way. Those who are children with special needs have an Individualized Education Program (IEP) which is certainly different from the general education curriculum. According to nces.ed.gov, "From school year 2009–10 through 2020–21, the number of students ages 3–21 who received special education services under IDEA increased from 6.5 million, or 13 percent of total public school enrollment, to 7.2 million, or 15 percent of total public school enrollment".
One of the important components of IEP is Special Education Assessment. This assessment helps to identify the student's strengths and weaknesses and it also helps to know what kind of accommodation and different services that children will need in order to thrive academically.
However, if you're willing to learn more then we have created this blog for you. So, without any further delay, let's get to know in-depth about Special Education Assessment and its different types.
What Is Special Education Assessment?
A special education evaluation assesses a child's cognitive, academic, and social-emotional performance. This assessment should be conducted by qualified experts with experience working with special needs children.
The assessment may include assessing and certain interviews to discover more about the child's skills, abilities, and learning capabilities, depending on their needs. Some assessments can also be used to identify areas of deficit in the child's functioning that need to be addressed in order for them to receive the most appropriate interventions and support.
The school will be able to construct an individualized strategy by collecting data from a variety of sources.
Why Special Education Assessments is important?
Special education evaluations can reveal important details about a student's learning style, aptitudes, and abilities. Teachers can use these assessments to understand a student's strengths and shortcomings and customize teaching tactics to meet the needs of the learner.
The assessment also assists teachers in identifying potential learning difficulties and providing appropriate interventions with the goal of educating in ways that best fit the requirements of the students.
Additionally, conducting special education assessments allows teachers to gain a deeper understanding of a student's mindset, attitude, and behaviours. This can assist the school to understand better the issues the child is having in class and direct the school to implement more appropriate learning and teaching tactics to overcome any learning gaps.
Different Types of Special Education Assessments
It is critical to select the proper form of assessment for the task at hand when assessing students with special needs. Different types of evaluations are appropriate for various purposes. There are three broad types of assessments that can be utilized with special needs students:
i. Standardized assessments, ii. Curriculum-based assessments, iii. Performance assessments.
1. Standardized assessments:
Standardized assessments produce student results that can be compared to norms. Standardized elements, such as multiple-choice examinations, are frequently included in these assessments. They can be used to provide an overall picture of a student's academic achievement as well as to track development over time.
2. Curriculum-based assessments:
Curriculum-based assessments involve assessing a student's ability to complete specified academic assignments. These assessments can provide information regarding a student's performance in a certain area or subject, as well as how the student is progressing over time.
3. Performance assessments
Performance evaluations are used to assess a student's overall performance on tasks. These assessments often consist of open-ended tasks that provide a more comprehensive picture of student performance and progress.
How can schools use special education assessments to improve student outcomes?
Assessments for special education indicate how students learn and how to best teach them. This information can be used by schools to design individualized learning programs that are suited to the student's interests and skills. Furthermore, schools can use assessment results to modify teaching strategies and materials used in the classroom to better help students achieve their academic goals.
The evaluation results can be used by schools to develop realistic academic goals that are suited to each student's talents and interests. This helps to reduce feelings of frustration and discouragement that may emerge when pupils are asked to reach unrealistic goals.
Special education exams can also be used in schools to establish suitable accommodations for students. This enables children with special needs to participate in the curriculum and achieve success in the classroom. Modifications to the curriculum, additional support services, and adjustments to the teaching style or materials used are all examples of accommodations.
Additionally, Special education assessments can be used in schools to develop data-driven solutions. The findings can assist schools in identifying areas of strength and weakness, which can guide the type of training or support provided to children. It assists teachers, administrators, and parents in tailoring interventions to better match the needs of students and assist them in achieving academic achievement.
Special Education Assessments is the Key for Children with Special Needs
Special education assessments are an important aspect in helping schools create inclusive, tailored interventions that help students with special needs reach their full educational potential. These crucial aspects you will get to know while pursuing Online Special Education Courses. Assessments reveal how students learn, what areas need improvement, and how best to teach them. This knowledge helps schools create individualized learning plans and set achievable goals, as well as provide appropriate accommodations and necessary interventions. With the appropriate use of special education assessments, schools can unlock the true potential of their students and provide the best possible education.

Written By : Victoria Lewis