Why Be A Special Educator? Top Reasons To Work In Special Education
10th November 2023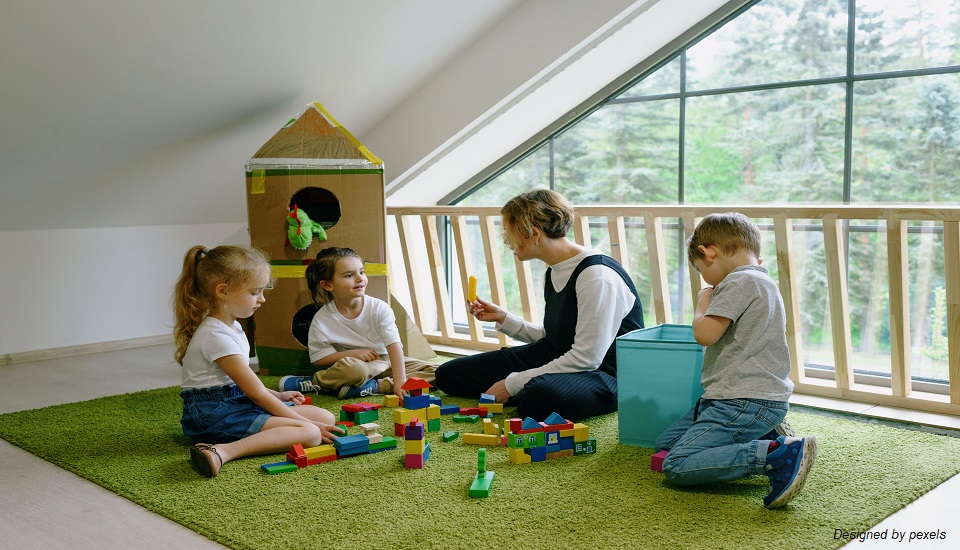 Research reveals that the demand for special educational teachers is expected to grow by 8% by 2026.
Do you ever wonder if teaching children with special educational needs is worth a try? Well, you are not alone, as most aspirants feel like this is one of the toughest teaching jobs. Even though this is slightly true, gone are the days when you walk into a class full of students you don't know what to do with. With proper training and special education courses for teachers, educators are aware of the various learning disabilities and what to expect. Talking about the advantages, there are several benefits of working in special education starting from business to personal reasons.
Perks Of Working As A Special Education Teacher
With the rising demand in the field of special education, more and more teachers are coming up fully prepared to help and nurture those students who require a little more attention.
If you are contemplating whether you should join this profession, here are a few factors to clear your doubts.

The Diversified Students

The first and the most meaningful benefit of getting into special education is your interaction with the students. Every student deserves a good teacher and just because gifted children are a little different from regular children, it doesn't mean they deserve any less.

However, children with special education need more focused assistance and assistance. You work with learners who have a variety of learning difficulties and require time and care. This is when you build deep and meaningful relationships with your students, thus providing exceptional education.


Better Job Opportunities

Since special education is gaining much popularity and more and more people are becoming aware of this, special education teachers are required to obtain specific licenses. They need to have completed special education courses to be able to work with students with special educational needs.

Even though it might consume a lot of time and money, having this certification can result in several professional advantages. Being certified allows them to be more diverse in their field allowing them to be qualified for better employment opportunities and upgrade their career.

Hey, do you follow us on Social Media? We regularly share upgraded educational content, tips, feedback and more. Check us out by clicking the profiles here - Facebook / Twitter / LinkedIn / Pinterest / Instagram / YouTube


Job Security

As already mentioned special education is an industry that is growing with each passing day and thus, professionals aspiring to enter this field will have a lot of options available. Not only can they find opportunities in schools but also in various healthcare organizations or as counselors.

Since there is always a demand for enthusiastic and certified teachers, special education teachers can expect to have stable and increasing job prospects.


Short Working Days

Organizations dealing with special educational needs mostly have shorter school days than average. The curriculum is flexible and there are fewer class requirements. This flexibility is a benefit for many special education teachers as it gives them more free time to balance work and personal lives.

This schedule also allows special education teachers to step away from the grind of their jobs so that they can be more focused on their daily job responsibilities while working with children. If you are someone who is looking for a part-time gig or a full year-round option for professional development, special education is always your way out.





The Joy Of Teaching

special educators often have a tougher time than regular teachers as they not only have to teach the curriculum but also make adjustments as and when required to cater to every student's needs. They also need to work on the emotional and behavioral problems that might arise and ensure a positive learning environment for the learners.

Moreover, classroom management is one area that might make things challenging for special educators. However, if you hone these qualities and enjoy what you are doing, you will not only get paid better but also enhance what you already do.
Ready To Start Your Special Education Career
Special education teachers shape the future of the students; however, being qualified and fit for the job is equally important. Since these children require a little more care and effort from your side, it is recommended to equip yourself with special education courses for teachers. This will allow you to set small and reasonable goals for yourself while understanding the needs of the students and helping them to develop themselves and gain confidence.
We believe education should be accessible for everyone. That's why we don't charge for our blogs. Find the right course that will help you in your career with us, contact us at - +6621055721. You can mail us at act@asiancollegeofteachers.com

Written By : Laura Taylor