How to Secure a Job as a Special Education Teacher?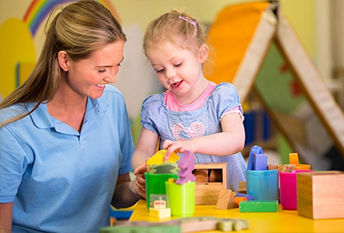 "If you don't have a sense of humour, don't even bother trying to become a special ed teacher," says Pam Casey, a special education teacher of a school in West Valley, New York.

Aspiring special education teachers are facing many unique challenges every day in their field of education, especially while going through the process of job selection. They have to go through a stringent process of evaluation before being offered any kind of employment.

Consequently, if you are looking to build your career in special education, you must start preparing yourself through various kinds of special education courses available so that you are prepared for what you might face in the interview and eventually learn to ace it.

To establish yourself in this particular field of teaching, you need to prove your efficiency and expertise in dealing with children with various special needs and one who can develop differentiated lessons.
How employable are special education teachers?
A career as a special education teacher can reach great heights. Nonetheless, before that, you need to find out the employment opportunities in this field. The career of a special education teacher provides quite a moderate amount of employment opportunities for the future. With each year, the number of students who need special education services is growing resulting in increasing demand for teachers who are specifically trained to handle special children.

Several factors like government legislation and recent educational reforms based on training and employment of individuals with special needs are creating more opportunities for special education teachers. The demand for special education teachers in rural areas is likely to be more than that in urban areas.

Teachers or candidates who are experienced in dealing with children with various special needs or severe special needs such as autism will have better scope to secure a job in this field. The retirement of some special education teachers or their transition to other fields may also lead to the availability of jobs in this field.
How to prepare for your special education teaching job interview?
You will need to possess the work experience and the educational background that is required by the school to even get a call to come in for an interview. Once you are called for an interview, you need to start preparing. In most of the interviews, you have to face some basic questions that will gauge your knowledge and skills in this particular field.

A special education teacher will be expected to possess knowledge about physical special needs, learning difficulties, emotional support, and academics. His skill and expertise in teaching strategies and knowledge regarding learning disorders will also be evaluated.
Here are some topics that you should be ready to discuss during your interview:
■ Know the Classifications
You need to display your experience with physical and learning special needs classifications, and teaching strategies that are effective for students with specific special need.
■ Be an Expert in Differentiation
You need to establish in front of the interviewer that you can effectively handle a class filled with different students with different needs and have sufficient resources to teach and prepare lesson plans for each one of the students.
■ Know the Duties That Go Beyond Teaching
Apart from your knowledge and skills, you also need to show your understanding of the importance of the Individualized Education Program, the need for special education meetings, and also your legal responsibilities that establish the fact that you are an ideal choice for the teaching position.

A special education teaching expert says that to be a good special education teacher, one must be patient and not evaluate everything by the standards of the day. Being a special education teacher may be challenging, but it is one of the most satisfying and rewarding careers one can hope for.

If you want a job that is so challenging and puts you in different situations and challenges every day, this may be the ideal job for you. Thus, enroll in any of the special education courses available and start preparing to get selected for your ideal job!