Accreditation - Asian College of Teachers
What is Accreditation?
Accreditation plays a vital role for an educational institution as it ensures that the education provided by the institution meets the satisfactory levels of quality. It is being seen as a quality control of the courses which are being continually reviewed by external bodies. It is an on-going evaluation which encourages constant improvement. Institutions which are through the accreditation process usually confer certifications which are recognized everywhere.
Accreditation, Endorsement and Memberships of ACT
Accreditation is the first thing which comes to the mind of a student who is eager to take up any course. It is the most significant factor behind the recognition and validation of any course with a particular provider. It is not only the concern of every potential trainee but also of the Asian College of Teachers who has gone all the way to get the possible support from the leading bodies related to teaching globally. Asian College of Teachers, one of the renowned institutes in teacher training always ensures that the students enrolling in the courses should have access to the high quality training as well as enhanced employment opportunities. Asian College of Teachers' array of teacher training courses is exhaustive with complete focus on current teaching and education management methods. ACT is proud to be a member of several esteemed professional bodies and is accredited by distinguished organizations.



Asian College of Teachers is accredited by Accreditation Service for International Schools, Colleges and Universities (ASIC), recognised by UKVI in the UK, is a member of the CHEA International Quality Group (CIQG) in USA and the BQF (British Quality Foundation) and are institutional members of EDEN (European Distance and E-Learning Network).Read More...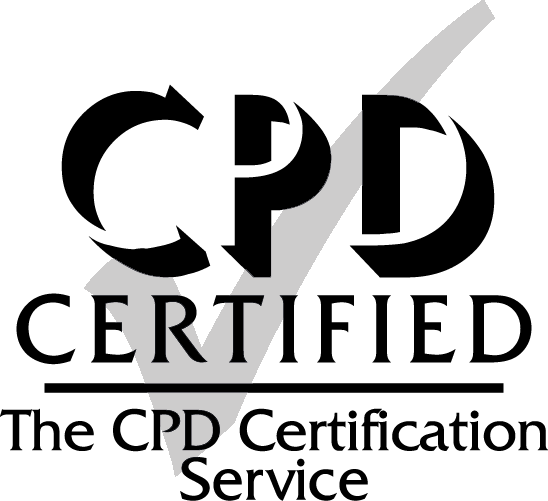 The globally renowned CPD Certification Service UK has certified all the Special Educational Needs (SEN) courses of Asian College of Teachers (ACT) as conforming to continuing professional development principles and benchmarks as per CPD guidelines. CPD stands for Continuing Professional Development (CPD) and CPD certified means that the training programs designed for educators and professionals associated with special education get the high-quality training to develop their skills and enhance their abilities.
Read More...

The prestigious EQAC - Education Quality Accreditation Commission has accredited Asian College of Teachers (ACT) that has met all the standards set by this Commission and ACT Graduates can now demonstrate that their education diploma and awarding institution are considered to be bona fide and accredited according to the Education Quality Accreditation Commission standards by requesting an EQAC Degree Validation Diploma. EQAC's vision of the Education Quality supports on: European recognition directives in education quality and training, ECTS Credits from the European Credit Transfer and Accumulation System, USA recognition directives in education quality and training, USA education accreditation indicators, other independent education accreditation references, education industry quality assurance standards, education quality indicators, UNESCO policy on education quality, personal excellence and achievements. Read More... Click to see Certificate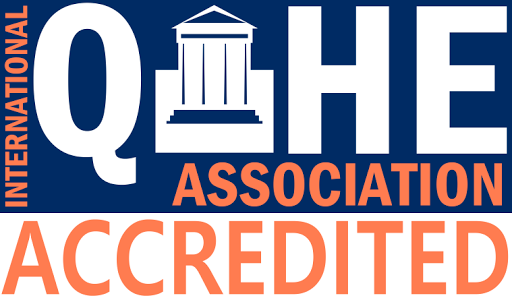 Asian College of Teachers (ACT), the research driven and award-winning teacher training institution providing high quality teacher education,gets accreditation for all its courses from International Association for Quality Assurance in Higher Education (QAHE) and is proud to feature in its list of accredited training institutions. QAHE is an independent, private and international organization which is funded through fees charged for its accreditation services to Certification Bodies and Training Organizations. With its expertise, QAHE recognizes higher education institutions for research performance, student services and teaching quality to value the confidence of the public as well as support the development of quality assurance systems worldwide.
Read More...

Asian College of Teachers' much-acclaimed International Teaching Diploma (ITD) course has been accredited by World Certification Institute (WCI), a global certifying body that grants credential awards and as well as accredits courses of organizations and has accredited 700+ world institutes and Universities till date. In other words, WCI is a Global Authority on Occupational Certification. The world body recognizes cross-national skills, competencies and professional practices that are indicative of occupational capability and derived from internationally accepted best practices.
Read More...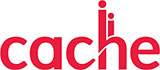 Most of our courses are CACHE endorsed. These courses are provided by e-Careers in partnership with Laser Learning. CACHE is the acronym which stands for Council for Awards in Care, Health and Education and NNEB are registered trade marks owned by NCFE.
CACHE was established in 1945 by the Ministry of Health, British Government under the name of the National Nursery Examination Board (NNEB). The British education board set the syllabus for the first national examination which took place in 1947. In 1994 the NNEB merged with the Council for Early Years Awards to form CACHE. In 2001 they incorporated the National Association for Maternal and Child Welfare and in 2015 became part of NCFE.
CACHE
(https://www.cache.org.uk)
is continually investing in high quality qualifications for the care and education industry and is UK's leading sector specialist. They are committed to excellence and the qualifications they provide help millions of learners raise professional standards across the sector. The courses are provided by e-Careers in partnership with Laser Learning.

NCC Education, an awarding organisation and a global provider of British education, endorses the courses of Asian College of Teachers (ACT). NCC offers the complete educational solution to their global network of Accredited Partner Centres in more than 50 countries. NCC, a British Government initiative, was established in 1966 who began offering qualifications over 50 years ago gradually expanding the higher education portfolio. Today, NCC Education is an internationally recognised UK awarding organisation. NCC endorsement of courses showcases the academic excellence and the high quality of Asian College of Teacher's self-developed qualifications.
Read More...
See membership certificate
Asian College of Teachers is an institutional member of International Association of Special Education an organisation that promotes awareness and understanding of issues and developments related to the education and welfare of individuals with special needs throughout the world.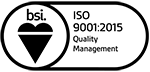 We, at Asian College of Teachers, have developed a system of policy statements, operating procedures, and work instructions to assure the quality of the services we provide to our external customers (those who are participating in training), as well as to have quality of the training on highest standard.
Click to see Certificate
|
Read more...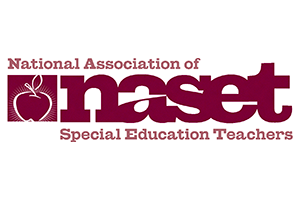 Asian College of Teachers (ACT) is now a proud member of The National Association of Special Education Teachers (NASET) which is the only national membership organization dedicated solely to meeting the needs of special education teachers and those preparing to venture into the field of special education teaching. It works towards ensuring that each child and adolescent with special needs get the best possible education and the support it needs. NASET serves the professional interest of special education teachers in order to promote the highest professional standards.
Academic Partnership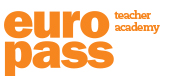 AAsian College of Teachers (ACT), the award-winning teacher education leader in Asia has forged a prestigious academic partnership with Europass, the largest provider of Teacher Training Courses in Europe, to offer a range of internationally recognized teacher training programs in varied modes of learning. These courses are aimed at school teachers and education professionals to enhance their English language skills, acquire valuable tools and strategies and become globally competent teaching professionals. Europass has trained over 20,000 teachers, administrators and support staff over a span of 10 years. The online academy is a branch of Europass Teacher Academy, the largest provider of face-to-face teacher training courses in Europe, with headquarters in Florence and schools in Barcelona, Athens, Dublin, Berlin, and other locations around Europe and is a pioneer of e- learning, offers online Continuing Professional Development (CPD) for teachers willing to hone their skills and collaborate with international professionals working in the field of education. The Training Company (ISO 9001:2015) is officially recognized by the Tuscan Region, code: 002282_1.

European International University (EIU) – Paris is a private, independent higher education provider offering higher education programmes that are different from the French National Curricula and Programmes leading to French Government accredited university qualifications, which falls under the French Public Higher Education sector. It is authorized by the French Ministry of National Education, Higher Education, Research, and Innovation, in accordance to and in compliance with the French Education Act: Code de l'Education Articles L 444-1 to 444-11 and R 444-1 to 444-28. Read More...